LFC Nashville
The Nashville, TN based supporters of Liverpool FC.
OLSC Nashville
Who We Are
We are the Official Liverpool Supporters Club of Nashville, TN, and we gather in camaraderie to cheer on the mighty "Reds" of Liverpool, England during every matchday.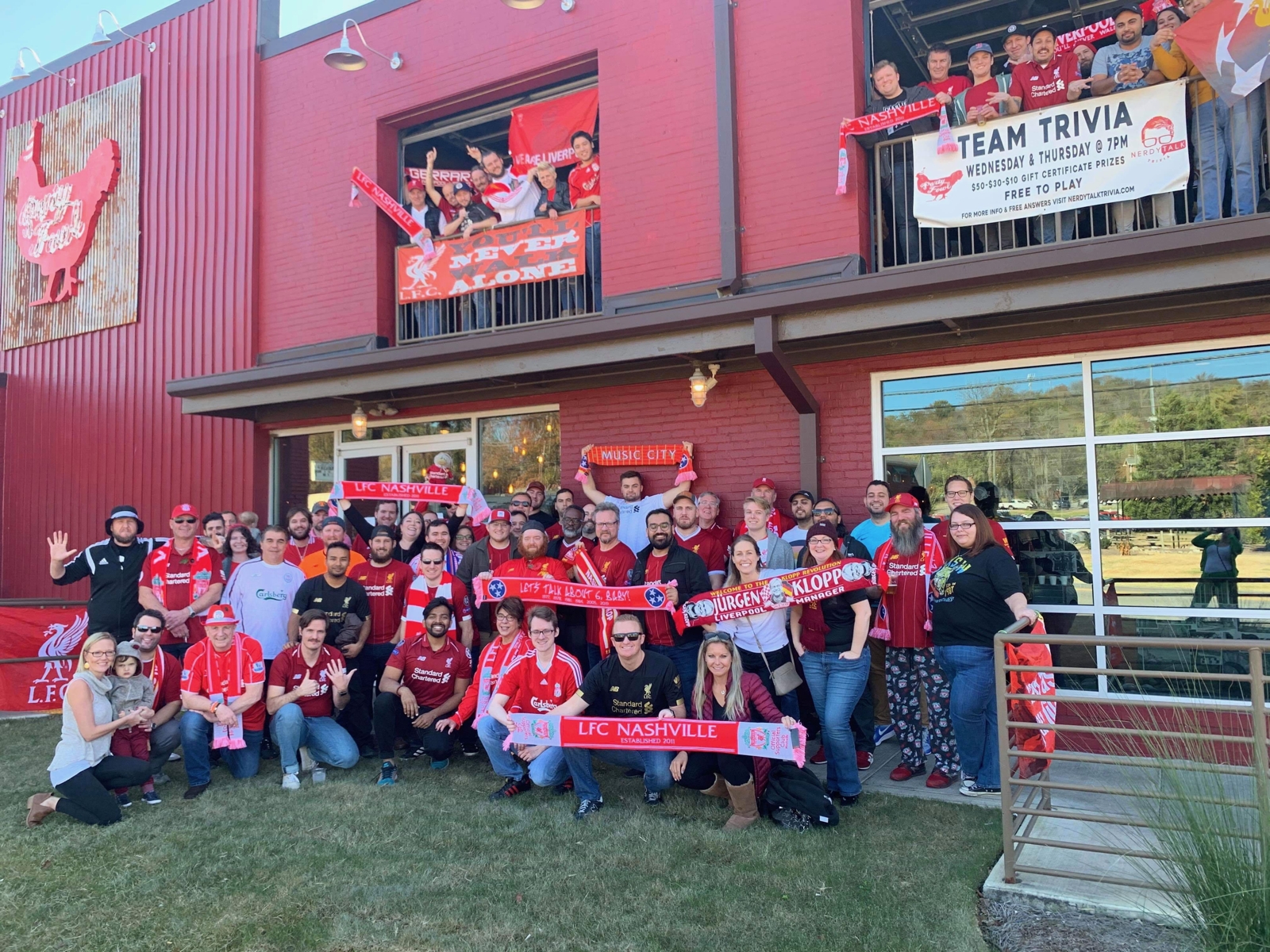 Our Bar
Party Fowl
You can find us at our home bar of Party Fowl Donnelson for every single LFC game.
Next Event
LFC v Fulham
Feedback
What Others Are Saying
We believe that we provide the best match day atmosphere in the South, but we are obviously biased, so we wanted to share what visitors have said.
"Terrific atmosphere and friendly, passionate fans. Welcomed two out of towners in like we were just part of the club. Most fun I've had watching a game outside of Liverpool🔴👊🏼"
"A super group of really great people supporting an incredible team!"
"Great spot to catch LFC, good food, good service. Very accommodating for watching."
Latest Photos