Match Day
Come Watch at Party Fowl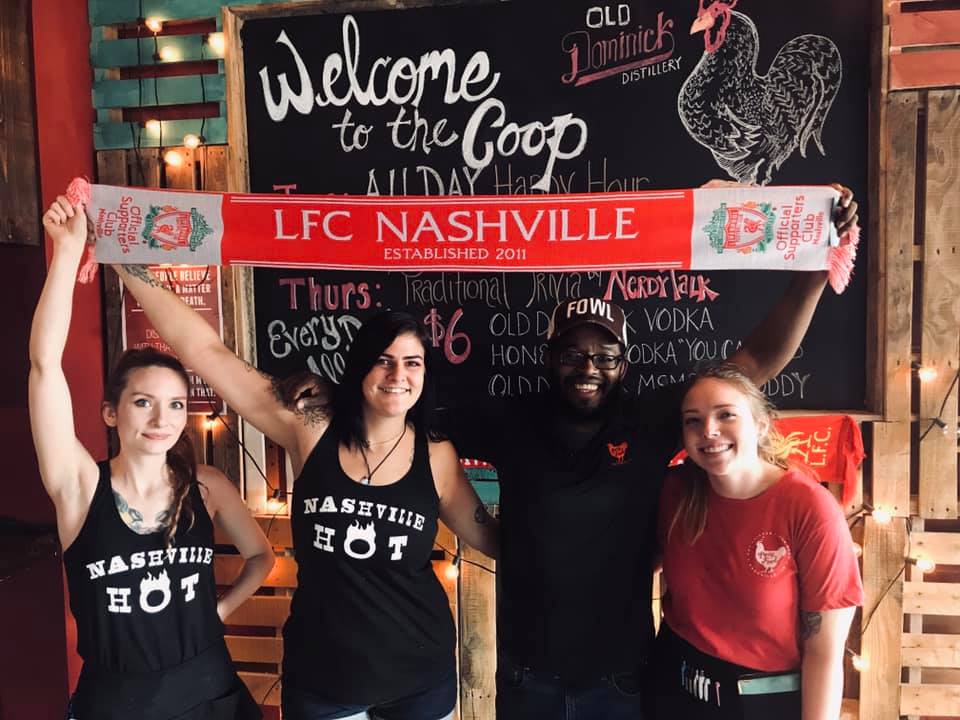 On match days, you can find LFC Nashville at Party Fowl restaurant in the Donelson neighborhood of Nashville. Known for their hot chicken, local brews, boozy slushies, and a killer brunch! They serve it up "Nashville Hot," with a few twists!
If you're coming for the first time, don't forget to sign our guestbook and take a polaroid!
Match Day Specials
In addtion to the best footy atmosphere in the South, we are proud to partner with Party Fowl to offer 2 for 1 drink specials during match days to all Liverpool FC supporters.
Parking
During match days, we ask that you do not park in the front lot of Party Fowl. Please save these spots for the brunch/lunch patrons. Parking is available across the street, behind CTS. Do not park in any spot marked for the salon.